Corry Evans who plays in the midfield position for Ireland featured disappointingly in his country's defeat at the hands of Norway last week. The Irishmen were defeated by the Scandinavian country 5-1 in their UEFA Nations League fixture.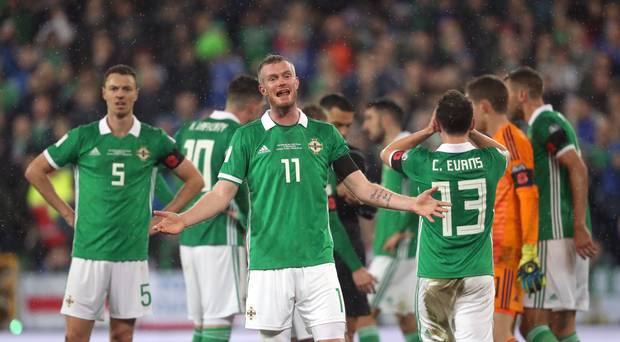 Playing at home, Evans appeared on the field just 19 minutes from the final whistle but failed to lift his team from a poor performance. This result followed a 1-1 draw for them against Romania earlier in the tournament.
Evans has made his international comeback in the ongoing
tournament following a lay-off due to injury while on club duty with the Blackburn Rovers. Even against Romania, Evan did not play for the full 90 minutes. He was replaced after 77 minutes on the pitch.
He is keen to make the most of his call up for national duty as he has been trying to regain form after having an injury-laden season. Evans apart from bone injury on his feet has also suffered a skull fracture this year. In June he broke his toe in his comeback match against Bristol City. Earlier he was out of action for close to 6 months following a skull fracture he suffered in the Rovers versus Priston encounter in January.
The Rovers and Irish star player is keen to revive his form on the field after an injury-ravaged campaign so far this season. The first injury to his skull was so nasty that the midfielder thought he was lucky enough to find his way back onto the field again. However, the joy was short-lived as despite starring in his club's 3-1 win over Bristol City he had to sit out for 8 games after breaking his toe.
Evans is now keen to keep the disappointment of missing out on a lot of action behind him. He now hopes to be called for national duty for Ireland's 3rd UEFA Nations League encounter against Austria.