Northern Ireland Head Coach Michael O'Neill caused a row with his comments last week that the FAI favours Catholic players. The manager wants increased transparency over player eligibility after having issues with the Football Association and losing talented youngsters to the Republic of Ireland.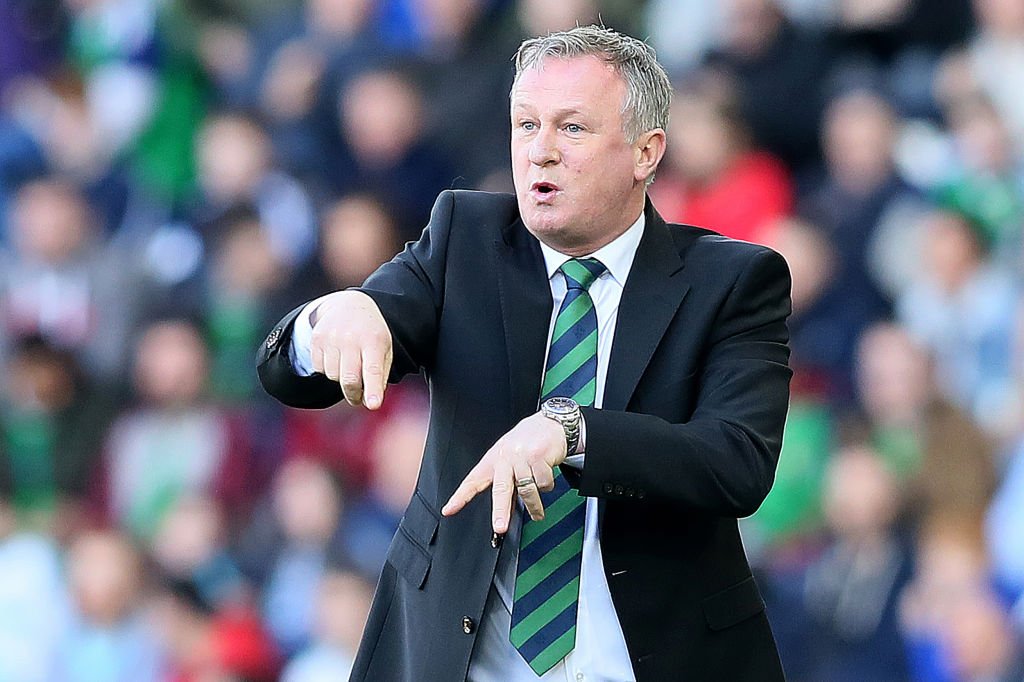 O'Neill lost players like Shane Duffy, Darron Gibson and James McClean who all opted to play for the Republic's senior side despite representing Northern Ireland at the youth level. The coach's comments caused a row when it was published on the Irish Daily Mail that he said the FAI "only ever" targets Catholic to play for their team.
Due to the row the statements caused, O'Neill had to issue a statement on Tuesday where he denied attacking the FAI. He did not stop there as he rebuked the Irish body for the way it acquired players via eligibility transfer. O'Neill, who is also Catholic, claimed he did not attack the FAI but only responded to questions asked. "For me, eligibility is not, and should not, be a political issue. Nor should it be a religious issue. For me, eligibility is a football issue. The FAI correctly states it has broken no rules in approaching young Northern Ireland players requesting they switch allegiance to the Republic of Ireland. My concerns lie specifically with players aged 17-21 in the under-age set-ups," he added.
He complained that talented young players lose out eventually as the Republic creates an international vacuum after getting them to switch allegiance and then abandoning them. He asked that the FAI and other associations allow any young player that decides to feature for Northern Ireland to develop freely without having to decide his allegiance then. This is because the allegiance is career binding, and will significantly affect the player's international football career.
Martin O'Neill, a former Northern Ireland star but now coaching the Rep of Ireland, earlier expressed shock that the other coach said what was reported. He said he has never taken a senior player from the other camp but Michael has clarified that it was the youngsters 17-21 born in Northern Ireland he was worried about.
Michael O'Neill says Paul Smyth of QPR will remain with the U-21s despite a possibility of allegiance switch ahead of the South Korea fixture. Will Grigg and Chris Brunt are also out. Veterans Aaron Hughes, Gareth McAuley and the rest of the experienced regulars Conor McLaughlin of Millwall, Corry Evans of Blackburn, Sunderland's Paddy McNair etc are included. Conor Hazard and Jamal Lewis uncapped were also invited.