Sunderland are back in the English Championship after they won the League One playoff final. The Black Cats sealed a return to the second tier of English club football by beating Wycombe Wanderers 2-0 in their playoff final. Sunderland saw off Sheffield Wednesday in the playoff semifinals via a 2-1 aggregate win to book their place in the final, while Wycombe Wanderers got the better of MK Dons to secure their place in the playoff final via a 2-1 aggregate win as well.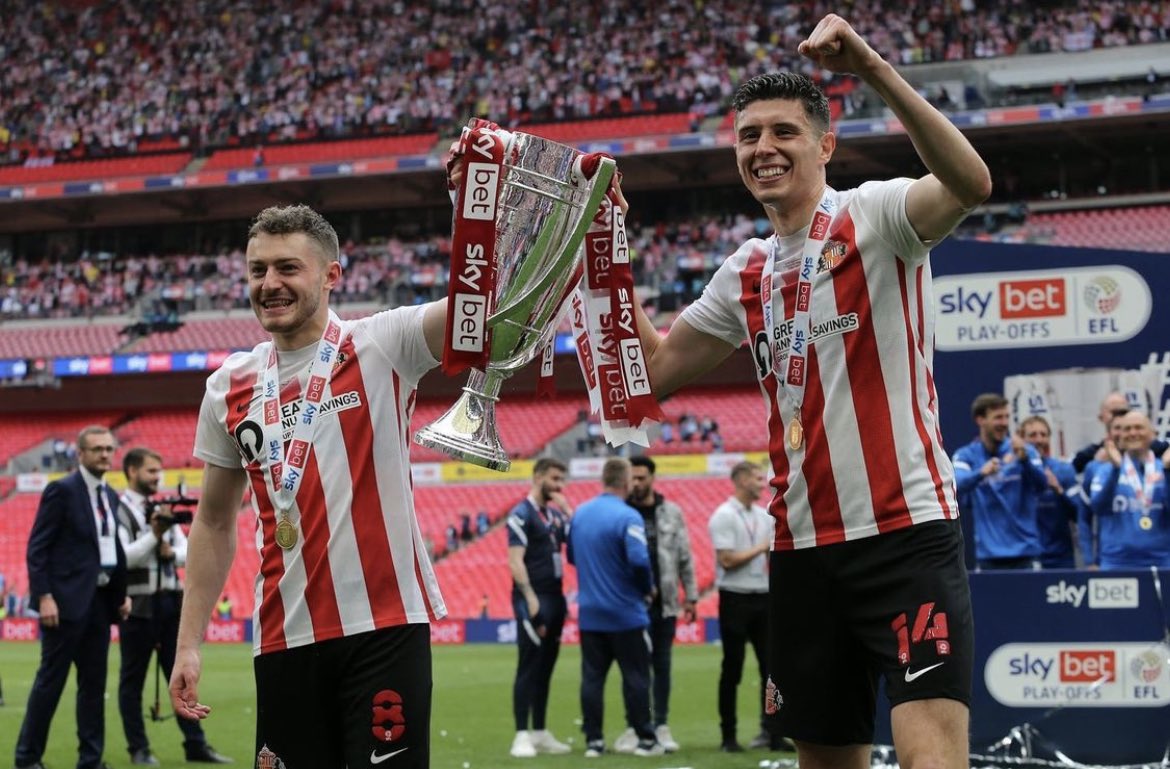 Club skipper Corry Evans was an influential figure as the Black Cats beat Sheffield Wednesday 1-0 at home in the first leg of their semifinal tie before playing 1-1 in the away leg to secure a final berth. Wycombe Wanderers beat ten-men MK Dons 2-0 at home in the first leg of their semifinal tie  before their place in the final was assured despite losing the second leg 1-0.
Corry Evans left Blackburn Rovers as a free agentlast summer after nine years and 200 appearances. The Northern Ireland international then joined Sunderland on a free transfer and he has been a regular for the Black Cats team that are back in the Championship after four years. The presence of Corry Evans in the Sunderland squad has boosted the team to secure a place in the second tier of club football in England. Thanks to Corry Evans and his teammates, Sunderland were successful in the playoffs after seven attempts.
Elliot Embertonand Ronnie Stewart were on target either side of the half-time interval to give Sunderland victory in  the playoff final at the expense of Wycombe Wanderers. Embertongave Sunderland the lead in the 12th minute before Stewart sealed the win with eleven minutes left on the clock to ensure that the Black Cats will join Wigan Athletic and Rotherham United in the Championship next season.